Prelert is the leading provider of machine learning anomaly detection for IT security and operations teams. By using automation and machine intelligence to eliminate manual effort and human error, the company's software finds security breaches and service disruptions that legacy tools miss. Hundreds of progressive IT organizations rely on Prelert's advanced analytics to automatically mine huge volumes of IT data in real time, enabling them to identify security threats and performance issues before they impact business.
Management Team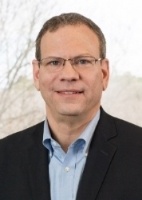 Mark Jaffe, Chief Executive Officer
Mark Jaffe is a serial software entrepreneur who has been instrumental in the success of numerous software companies. Over his 23 years high tech experience Mark has held roles in product marketing, software sales and executive management. As Worldwide VP of Firewall and Behavioral Analysis Sales at McAfee, Mark was responsible for integrating products into the McAfee solution portfolio, ramping sales, growing the sales organization and re-invigorating this $120M business. Prior to McAfee, Mark built and led sales organizations at software startups Securify, Axentis, OnLink and JYACC, consistently growing revenues 30-100% year on year. At OnLink Technologies, Mark grew revenues from 0 to $20M in under 2 years, leading to the acquisition of OnLink by Siebel Systems for $609M.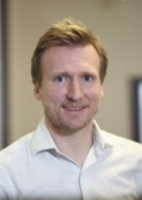 Stephen Dodson, Ph.D, Chief Technical Officer
As a founding member of the Riversoft engineering team, Steve led the design of the topology driven root-cause analysis technology used today within IBM Tivoli Netcool, HP OpenView and Cisco management tools. Following the IPO and subsequent acquisition of RiverSoft by Micromuse, Steve joined the founding team of Njini, where as CTO he led the design of their innovative storage management technology. Njini's technology was acquired by Riverbed in 2008. Prior to software development, Steve worked in the Computational Mechanics group at Imperial College, London where he delivered key contributions to the field, resolving scalability issues using a novel approach to solving Maxwell's equations which allowed it to become a practical technique used today by major companies. Steve holds MEng in Mechanical Engineering and a PhD in Computational Methods from Imperial College, London alongside a CES from École Centrale de Lyon.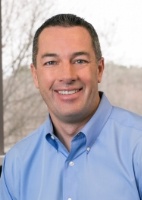 John O'Donnell, Chief Financial Officer
With more than 20 years of industry experience, John most recently served as CFO of Aveksa, a leading provider of business-driven identity and access management software. While there, he built a global finance and administration organization to support the company's dynamic growth, leading to its eventual acquisition by EMC Corporation. Prior to that, he served as the controller for both Empirix, a provider of real-time, end-to-end test, monitoring and analytics solutions and Netegrity, a provider of identity and access management that was acquired by CA Technologies. In both roles, O'Donnell was responsible for directing all accounting, tax, risk management, internal control, financial planning, analysis and international operations.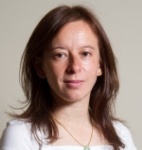 Sophie Chang, VP of Engineering
Sophie joined Prelert in 2014 and is responsible for the UK engineering team. Sophie is a highly experienced IT professional with over 10 years' senior executive experience as Head of Software and CTO at 1E, where she grew the technology team from 2 to 120 people and managed the full product life-cycle of multiple enterprise software solutions. Sophie started her career as a software developer, working at NatWest, JS Sainsburys, Abbey National Treasury Services and Lombard. She holds a Physics BSc from Imperial College, London.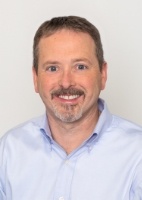 Mike Paquette, VP of Products
Mike has more than 30 years of technology product development experience, including executive roles with several startups in the areas of consumer apps, mobile app ecosystems, and Security Information and Event Management (SIEM). Previously, he spent more than a decade in executive roles developing and bringing to market network intrusion prevention and DDoS defense solutions at Top Layer Security (acquired by Corero in 2011). He is co-author of a patent on DDoS defense.
Board Members
Tom Axbey
Recognized software industry veteran, Tom Axbey, serves as the Chief Executive Officer of Rave Mobile Safety. Prior to joining Rave, Axbey was the Senior Vice President/General Manager of Micromuse, a provider of business-critical software to telecommunications, finance, and public sector clients. Micromuse was acquired by IBM, where Axbey led the successful integration and subsequent growth of the IBM Tivoli/Netcool business. Before Micromuse/IBM, Tom was the senior vice president of worldwide operations at Quallaby from its inception. Axbey also served as the vice president of marketing and business development at American Internet and spearheaded the business partnership with Cisco that resulted in the subsequent acquisition.
Sean Cunningham, Intel Capital
Sean Cunningham has spent over 25 years in the high tech industry and serves as Director of Strategic Investments responsible for enterprise and internet security technology investments for Intel. He serves as the Intel Capital Board of Director Observer on Agiliance, AlienVault, Bromium, Hytrust, SS8 Networks, Perspecsys, Prelert and investor in Mocana and Skyport. He previously was the Investment Director and BoD Observer for Zone Labs (acquired by Checkpoint Software), Musicmatch (acquired by Yahoo), Trymedia (acquired by Macrovision), Cloakware (acquired by Irdeto), Lockdown Networks (acquired by McAfee), Signacert (acquired by Harris Corp), Tricipher (acquired by VMware), Accertify (acquired by American Express), Workshare (acquired by Skydox), Crossbeam (acquired by Blue Coat Systems), Credant (acquired by Dell), Solera Networks (acquired by Blue Coat Systems) and Prolexic (acquired by Akamai).
Rick Grinnell, Fairhaven Capital
Rick co-founded TD Capital Ventures in 2001 and Fairhaven Capital Partners in 2007. He has invested in and served on the boards of companies including: Brabeion (acquired by Archer Technologies/EMC), Bridgeport Networks (acquired by Counterpath), Dataupia, EqualLogic (acquired by Dell) and Prelert. Rick held senior marketing positions within the Content Bridge Division of Adero (acquired by Inktomi) and ClearOne Communications (acquired by Gentner Communications and rebranded ClearOne), and held senior engineering and marketing positions at PictureTel (acquired by Polycom.) He has also worked for General Electric, at its Corporate Research and Development Center, and Fidelity Ventures. Rick earned B.S. and M.S. degrees in Electrical Engineering from the Massachusetts Institute of Technology and an MBA from Harvard Business School. He is a Charter Member of TiE, and holds a United States patent. Rick is active with Big Brothers Big Sisters of Massachusetts Bay and Boston Medical Center.
Dave Schwab, Sierra Ventures
Dave is managing director of the enterprise software and consumer software investments at Sierra Ventures. He has led the firm's investments in 360Commerce, Inc. (acquired by Oracle), CrossLogix (acquired by BEA Systems, Inc.), Interact Commerce Corp. (IACT-NASD), Knova (Merger of Kanisa and Service Ware), Micromuse (MUSE-NASD), Motiva (acquired by Siebel Systems), and Onlink Technologies (acquired by Siebel Systems). With a master's degree in aerospace engineering from Stanford University, Dave is truly a rocket scientist. Combined with his MBA from Harvard University, he merges a strong technical background with a solid financial acumen that challenges entrepreneurs' thinking. Dave currently serves on the boards of the following private companies: Corrigo, CSS SlashSupport, Flypaper, Parature, Revionics and Zoom Systems.
Advisory Board Members
Tommi Jaakkola, MIT CSAIL
Jaakola is a professor at the Massachusetts Institute of Technology's (MIT) Computer Science and Artificial Intelligence Laboratory and a leader in the field of machine learning and artificial intelligence. The author of more than 100 academic papers, Jaakkola's research interests include machine learning, statistical inference and estimation and analysis and development of algorithms for various modern large scale estimation problems, such as those involving predominantly incomplete data sources. His applied research focuses on problems in natural language processing as well as genomics. Following a postdoctoral position in computational molecular biology, Jaakkola joined the MIT Electrical Engineering and Computer Science (EEC) faculty in 1998. He received his Ph.D. from MIT in computational neuroscience in 1997 and his M.Sc. in theoretical physics from Helsinki University of Technology in 1992.
Bill Stangel
Stangel is a strategic technology leader with extensive experience and success in implementing technology direction across global enterprises, developing vendor engineering relationships and valuing potential acquisition targets for venture capital companies. Following his 15 years as the senior vice president of strategy and architecture at Fidelity Investments, he served as an advisory board member for Netezza and as the chief enterprise architect for Raytheon. He is currently the founder of Family Health Portfolio, a provider of tools for families to become better consumers of healthcare. He will help guide the future direction of Prelert's technologies.