Early Problem Detection & Causal Analysis
Today's advanced application and service environments are too large and complex for yesterday's rule based management approaches. As a result operations teams are either deluged with false alerts or glued to dashboards. They learn about too many problems from end-users and spend too much time troubleshooting instead of improving service levels.
But Anomaly Detective customers are changing that equation. Instead of wasting time writing 'known bad' behavior rules that generate useless alerts, they let machine learning algorithms automatically baseline normal behaviors and identify real problems in real-time. Instead of trial and error hunting through gigabytes of forensic data, they let advanced analytics cross-correlate causal data and slash troubleshooting times and team sizes up to 90%.
With all the free time they gain, Prelert customers use Anomaly Detective to focus their efforts on continual improvement processes that reduce incident rates and boost service levels.
---

Get real-time insights into the behavior of your environment


Early detection & resolution of real problems
Higher quality services with less manual analysis
---

Find Problems Before End Users Do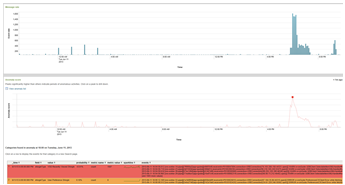 Advanced behavioral analyses identify abnormal developments long before threshold and rule based approaches can
Troubleshooting teams get the data they need to resolve issues before large numbers of users are impacted
---

Slash Troubleshooting Time & Team Sizes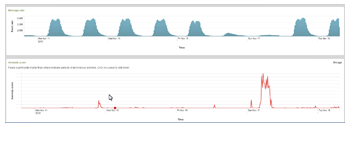 Powerful analytics cross-correlate data sources to provide alerts with the detail needed to establish cause
Triage teams involve fewer SMEs and resolve issues faster when they know exactly where to start to resolve an issue
---

Turn Thousands of False Alerts into an Accurate, Actionable Handful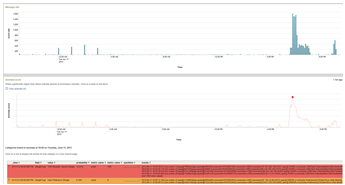 Anomalies are scored by severity and impact reducing thousands of largely false alerts per day to an accurate, actionable few a week
Cross-correlation provides detailed causal data so operations teams spend less time fixing problems and more time improving service levels