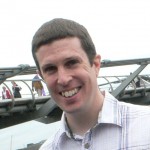 A couple of years ago one of Prelert's taglines was "Machine Learning for Machine Data". Whilst the marketing drive has moved on, this phrase is still very relevant to what Prelert's products do. But why is machine data different?
To answer this question, let's start by considering different perspectives on what constitutes unstructured data.
At the end of February Rich wrote a blog about anomaly detection in unstructured data. Prelert Anomaly Detective® for Splunk has the ability to categorise log messages and then detect anomalies in the rates of the different message categories.