Machine Learning Analytics
Anomaly Detective is a powerful machine learning analytics product that layers on top of data aggregation technologies like Splunk. Anomaly Detective automatically establishes models of normal behaviors it observes in huge volumes of data. It then uses highly accurate statistical analysis to identify anomalies in those behaviors and provides correlated results back to the user that explain the rarity, severity or impact of the outlier data. In IT environments, for instance, Anomaly Detective rapidly identifies the outlier behaviors that could indicate performance problems or security threats. Anomaly Detective makes forensic analysis, troubleshooting and proactive monitoring efforts vastly more efficient by eliminating the time-consuming need for humans to mine the data through search or configure monitoring thresholds for alerts.
Automated Anomaly Detection Analytics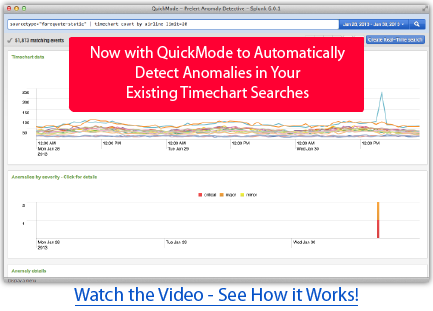 Any data type indexed by Splunk (logs, events, etc.)
Automatically baselines normal behavior patterns
Identifies problems as they develop - before user impact
Isolates related causal data in real-time
Get answers in minutes - no thresholds required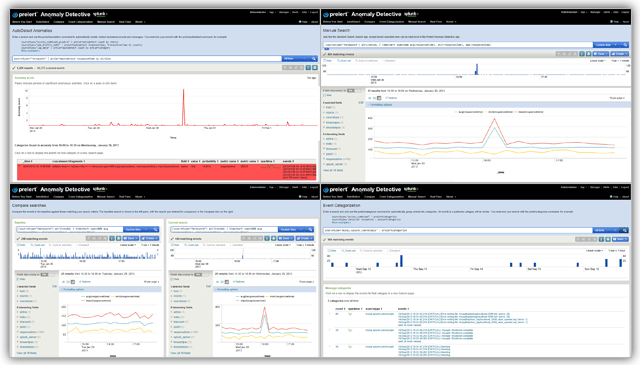 It's a Native App for Splunk Enterprise
Leverages Splunk GUI and data management
Advanced analytics embedded as commands
Pre-constructed dashboards
Employs summary indexes for real-time deployments
Ad Hoc or Real-Time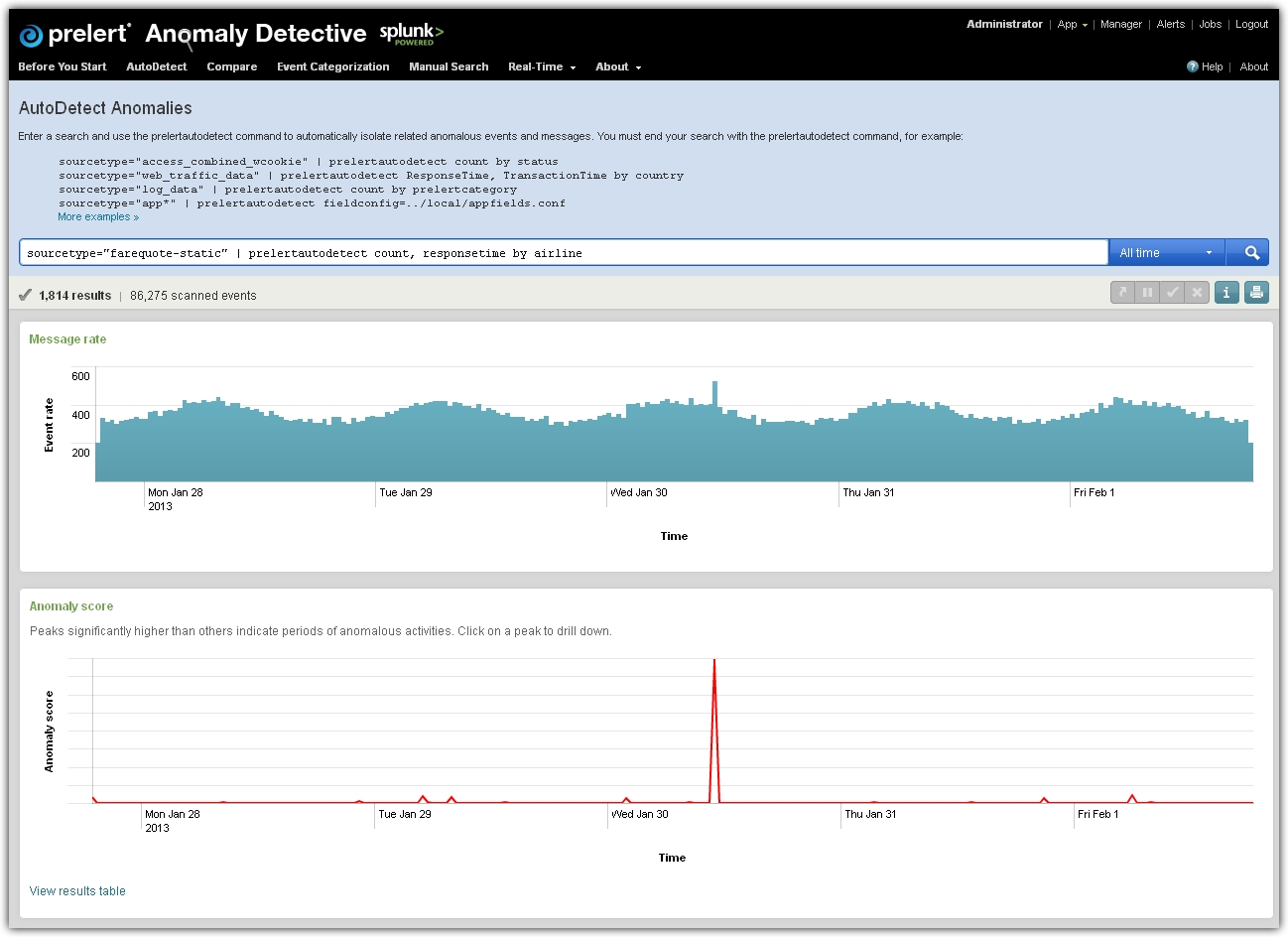 Auto-baselines values and rates of fields
Learns relationships between fields across sourcetypes
Identifies and scores anomalies by severity and impact
Isolates causal data driving performance & security issues
Download now and solve your first problem in minutes!

Find Outliers to Normal Population Behaviors
Automatically defines normal behaviors of a population
Behaviors span multiple data fields, sourcetypes
Quickly find outliers with significant anomalous behaviors

Compare Today to a Gold Standard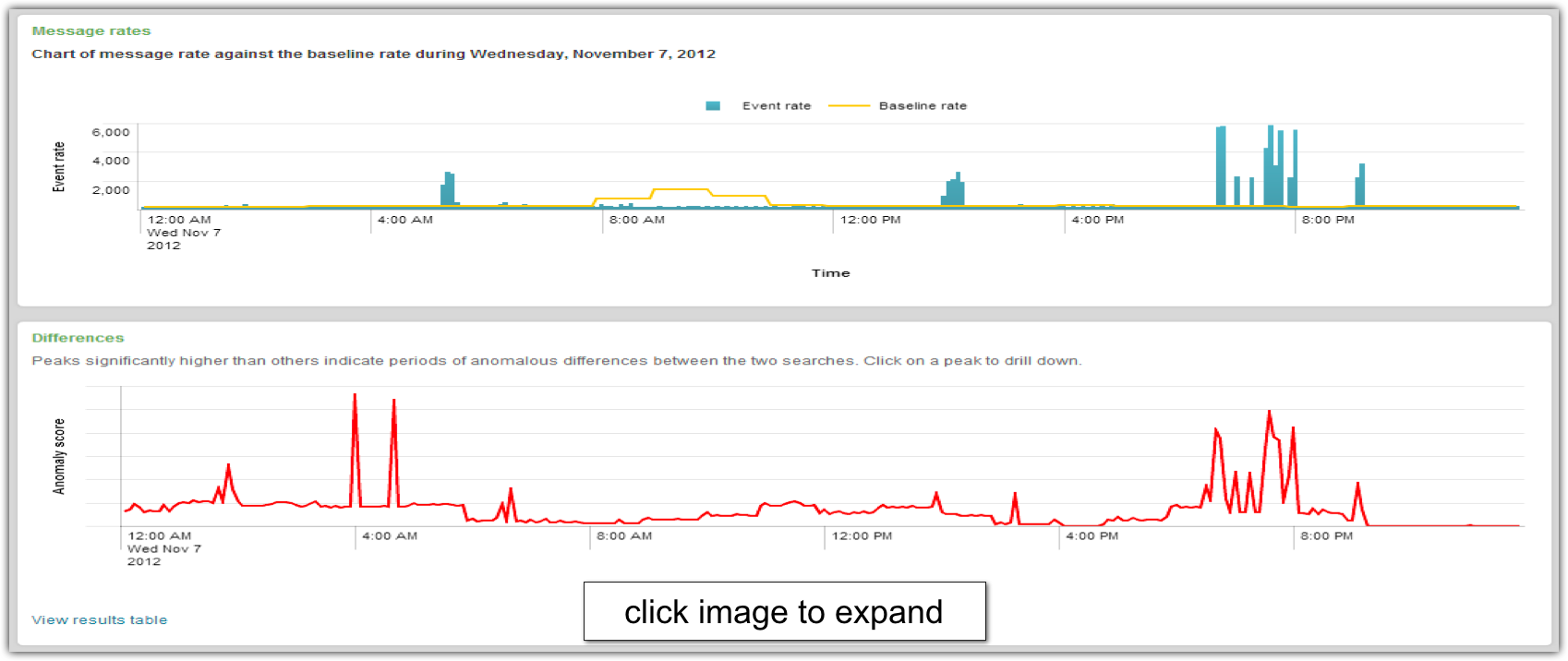 Choose time periods for comparison
Quickly identify 'what changed'
Simple, easy-use-dashboard


Categorize Unstructured Data
Machine learning automatically classifies unstructured event strings
Learn what kinds of messages are in your data
Leverage to track anomalies in their occurrences over time
View the datasheet